Male Catheter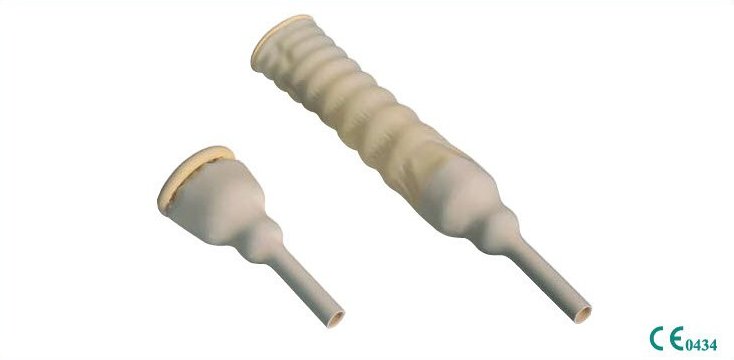 Penile Sheath/External Catheter.
Male Cath is specially designed for urine incontinence for day and night use in male patients.
Manufactured from 100% latex for soft and gentle feel.
Provided with soft adhesive coated strip for proper fixing on the penis.
Proximal end is designed for safe and easy connection to urine bag/leg bag.