Micro Mist Nebulizer Set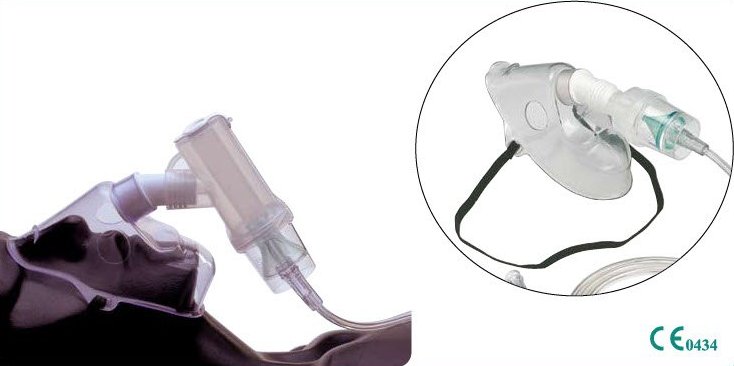 Soft, clear Aerosol Mask with anatomical form is ideal for long term use.
Gently rolled, feathered edges with integrated nose bridge for extra comfort.
Swivel connector for convenience of nebulization in horizontal and vertical position ensuring patient comfort.
Larger surface area provided by unique convex cone design, ensures maximum capillary action and eliminates medicinal wastage.
Greater nebulization rate, nebulizes 3cc medicine within 10 minutes.
Complete set consist of : Aerosol Mask, Nebulizer Chamber, 210cm (7ft) Multichannel Tube.
Power Drool
(GS 2082)
Specially designed for Nebulizing the patient orally.
Nebulizer Chamber.
T-Shape connector.
One Mouth Piece.
210cm (7ft) long multi channel tubing.