Feeding Tube / Nasogastric Tube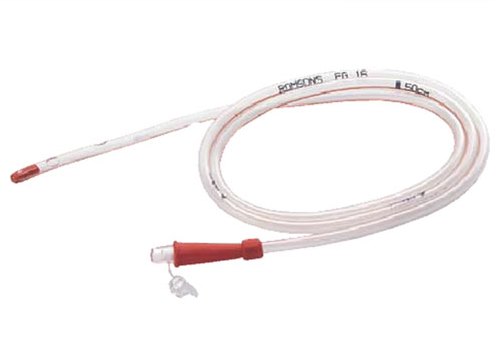 Nasogastric tube.
Distal end is coned with radio opaque material for easy intubation.
Four lateral eyes are provided for efficient aspiration & administration.
Super smooth ,low friction surface facilitates easy intubation.
The tube is marked at 50,60 & 70cm from the tip for accurate placement.
Radio opaque line is provided throughout the length to facilitate the accurate location.
Proximal end is provided with dual type universal funnel shape connector & female luer mount with closure cap.
Sterile, individually packed in peelable blister pack.
Box of 50.
Master Box of 500.
Colour coded for easy size identification.