Urine Collecting Bag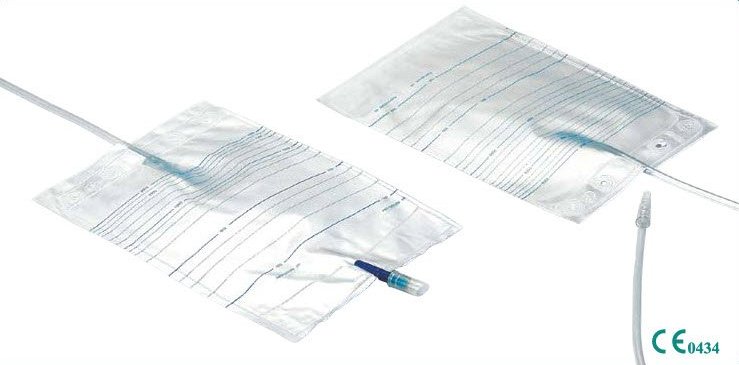 Closed urine drainage system for short and long term use.
Manufactured from soft clinical grade PVC sheeting.
Reinforced eyelets allow easy hanging and provide maximum protection against tearing.
Push/Pull type bottom outlet allows convenient emptying.
Kink resistant 90cm tube provided with universal tapered connector.
Easy to read scale for quick determination of urine volume.